Vision & Mission
Go forward!
Let your vision statement speak for your organisation. Everyone can contribute to creating your vision.
Support in developing guiding principles:
Vision and Mission
Even the most effective training and coaching is less sustainable than a comprehensive change of company culture. 
An inclusive vision can provide motivating goals – if it is apparent in its approach and development how genuine diversity and inclusion are realized.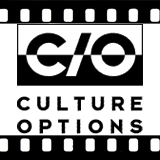 C/O on YouTube – diversity and inclusion : unconscious bias : mobility and relocation