Advance your organization with mobility.
Make use of the potential for individual talent and the entire organization.
Mobility – Workshops on Virtual Cooperation
Teamwork and Leadership online optimized
Handling a new assignment in another country online – because travel is off – requires a whole new approach to local conditions and characteristics. Your own familiar setting for the video communication fades out the unfamiliar foreign environment, the reality beyond the conference situation.
We are experts in virtual cooperation (on a variety of platforms) and its very particular challenges.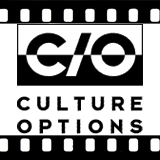 C/O on YouTube – diversity and inclusion : unconscious bias : mobility and relocation