Unconscious Bias
Replace unconscious bias with an alternative – facts!
Shut down your autopilot, power up System 2: in Talent Management, Tech, and Strategy.
Unconscious Bias – The Business Case
A Talent Management aiming at Diversity & Inclusion and at avoiding Unconscious Bias brings creative diversity to decision-making. Diverse perspectives in business decisions will lead to improved competitiveness and profitability: companies in the top quartile for gender diversity on their executive teams were 21 percent more likely to experience above-average profitability than companies in the fourth quartile; for ethnic and cultural diversity, the latest finding was a 33 percent likelihood of outperformance on EBIT margin. 'Better Thinking' supports you in achieving that.
Summary: Established processes to avoid unconscious bias increase turnover and reduce costs.
sources: McKinsey 2015, Why Diversity Matters, und 2018, Delivering Through Diversity

Unconscious Bias
Turn off your autopilot to avoid tendencies and biases.
How we usually think or come to decisions is strongly influenced by cultural and individual tendencies which are mostly unconscious and intuitive. This affects decisions about promotions or new hires, team work, financial risks, strategic goals. The psychologist Daniel Kahnemann received the Nobel prize for economy for his research into such tendencies and biases and how they can lead to grave misinterpretations and false decisions if left to the unconscious mind. This generates financial risk and hinders an inclusive environment where everyone can contribute their best and wants to.
We consult you on how to discover and avoid traps in leadership and responsibility to come to better decision.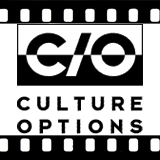 C/O on YouTube – diversity and inclusion : unconscious bias : mobility and relocation