Unconscious Bias
Replace unconscious bias with an alternative – facts!
Take control back from your autopilot, power up System 2: in Talent Management, Tech, and Strategy.
Unconscious Bias – The Business Case
A Talent Management aiming at Diversity & Inclusion and at avoiding Unconscious Bias brings creative diversity to decision-making. Diverse perspectives in business decisions will lead to improved competitiveness and profitability: companies in the top quartile for gender diversity on their executive teams were 21 percent more likely to experience above-average profitability than companies in the fourth quartile; for ethnic and cultural diversity, the latest finding was a 33 percent likelihood of outperformance on EBIT margin. 'Better Thinking' supports you in achieving that.
Summary: Established processes to avoid unconscious bias increase turnover and reduce costs.
Unconscious Bias
Become aware of your biases.
Make sure you look twice. Develop internal practices to reduce unconscious tendencies in decision-making. There are almost 200 'systematic cognitive errors.' It makes good business sense to deal with some of them quite consciously.
You secure business decisions, increase performance and profitability, and improve your image and your service.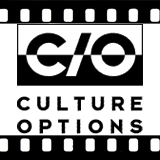 C/O on YouTube – diversity and inclusion : unconscious bias : mobility and relocation