Better successful than unproductive!
Inclusive teams with room for diverse talents are more innovative and achieve better results.
Inclusive Teams and Projects
Build. Develop. Lead. 
Diverse Teams are either particularly successful – or especially ineffective. We provide your teams with the necessary know-how to make use of the full potential of their diversity. 
Teams with the proper approaches in building, developing and leadership can make the most of their 'mix' and will almost always produce better results than homogeneous teams. 'Mixed Teams' can have international members (and work online most of the time) or they can consist of different age groups and experience, different genders or levels of hierarchy, or can be newly formed after a merger or acquisition. 
Our offers in training and coaching mostly aim at the teams themselves; for management and human resources we offer a comprehensive approach to diversity and inclusion.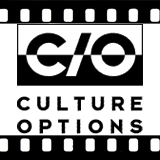 C/O on YouTube – diversity and inclusion : unconscious bias : mobility and relocation