Better.
Inclusive teams with room for diverse talents are more innovative and achieve better results.
Inclusive Teams
Build. Develop. Lead. 
Diverse and Inclusive Teams – where everyone is at their best. A job for the team and its leadership.
Whether your team is 'international' (and cooperates online most of the time), whether it consists of different age groups and experiences, different genders or ethnic groups, or whether it is newly formed after a merger or acquisition: the full potential of diversity is in genuine inclusiveness.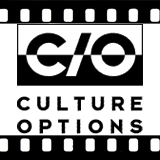 C/O on YouTube – diversity and inclusion : unconscious bias : mobility and relocation