8 competitive reasons for real Diversity management:
Be even more innovative, attract and retain talent, lower your costs.
Diversity & Inclusion – The Business Case
50 % of the skills shortage expected for Germany could be relieved by more diversity in organizations
(in Munich alone some 70,000 skilled personnel are sought at this point, mid 2018)

69 % of the signatory organizations and 53 % of all companies in Germany are certain: you can measure and see the success of diversity
68 % of companies consider a participative leadership style to be good for innovation, 62 % see cogntive diversity and openness as the key to more innovation
75 % of companies think that openness and learning aptitude of the organization are among the advantages of diversity
>53 % is the ROE for companies with diverse boards, and the EBIT margin is 14 percent higher compared to companies with less diverse boards
60 % of over 500 leaders answering from different branches and company sizes see diversity as a possibility to gain access to new markets
Summary: Diversity increases business success.
sources: Charta der Vielfalt 2017, Factbook Diversity │ Ernst&Young 2016, Diversity in Deutschland │ McKinsey 2015, Why Diversity Matters, and 2018, Delivering Through Diversity

Diversity and Inclusion Training
Inclusion means more than the minimum of fair and equal pay for women and men, people with or without disabilities (who does not suffer from any?). Inclusion means: equity. So that everyone can contribute their best to a shared success because everyone is appreciated.
How we usually think or come to decisions is strongly influenced by cultural and individual tendencies which are mostly unconscious. This affects decisions about promotions or new hires, team work, financial risks, strategic goals. The psychologist Daniel Kahnemann received the Nobel prize for economy for his research into such tendencies and biases and how they can lead to grave misinterpretations and false decisions if left to the unconscious mind. This generates financial risk and hinders an inclusive environment where everyone can contribute their best and wants to.
We show you how to improve significantly your teams' and your organization's performance with 'inclusive diversity and talent management.' Depending on the target group of our training (or coaching), we help you work out which old rules to send off and which new approaches you should welcome.
Dimensions of Diversity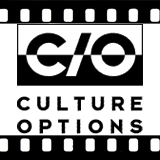 C/O on YouTube – diversity and inclusion : unconscious bias : mobility and relocation